The Perfect Gift for Her!
She may be hard to buy for but we've got the answer! From wine and chocolate, to flower and coffee, she'll know you're thinking about her not just today, but next month, and the next, and the next.
Highest Quality
Products Every Time.
Get the Lowest Price
Guaranteed!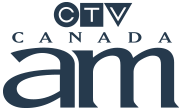 as low as
$27.95/month
+ Free Shipping
as low as
$35.95/month
+ Free Shipping
back to top