The Perfect New Baby Gift!
Celebrate their new arrival with a monthly gift club from Amazing Clubs! From wine and beer, to flowers and chocolate, we've got the perfect gift to show them you care month after month after month...
Highest Quality
Products Every Time.
Get the Lowest Price
Guaranteed!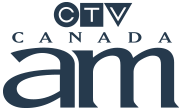 as low as
$35.95/month
+ Free Shipping
as low as
$49.95/month
+ Free Shipping
back to top