Customer Testimonials
REAL reviews from REAL customers about Amazing Clubs!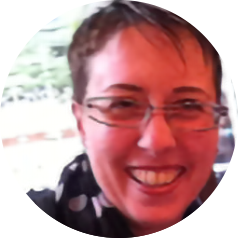 "My two brothers and I have subscribed to the monthly wine club for two years now. Once per season, we get together and spend an evening tasting all the wines, along with cheese and chocolate. It's a fantastic way to connect with people I love! And all the more fun because the wine is a surprise each time - all stuff we can't get at the local shops. It's helped us develop our palates and our friendship all at once. A wonderful experience!"

"I purchased the beer of the month club for my husband as a birthday gift. We have been together 7 years and every year he guesses his present - it makes me so mad! This year, I finally stumped him with your product. He loved it so much and thought it was the most unique and exciting gift he had ever received. He told everyone about the product and shared some of the very unique flavours. Of course, he only shared with our closest of friends. Thanks Amazing Clubs!"

"I loved that your club had great choices for men! As a working mom, I find it very hard to shop for my husband and was looking for something different to add to what I got him for Christmas this year. I chose the hot sauce club and I will definitely choose your products again next year. It's also great for a last minute gift... the company emailed me a certificate I could email or print and I stuck that in my husband's Christmas stocking. I don't know who is more excited for the delivery, my husband, or my son, to see what dad has gotten this time!"

"My wife got me the BBQ sauce of the month for a full year. I love BBQ sauce and these sauces were second to none. Every sauce was unique and delicious. I bragged to all of my friends, neighbors, and coworkers every time new sauce came in the mail. My wife is going to have a very hard time beating that Christmas present next year."

"A few years ago I was at a loss as to what to get my husband for his birthday and was running out of time to get him the perfect gift. Out of complete desperation I googled "what to buy a man that has everything" and your beer of the month club popped up...he was so pleased with the gift (every aspect) that this has become his birthday gift every year since, in fact we loved it so much we gave the wine of the month club to other family members as gifts as well. Everyone says the same thing all the time "best gift ever", and I agree."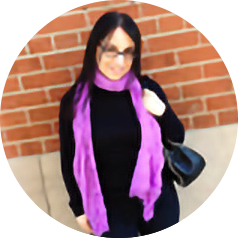 I got a Breakfast of the Month subscription as a birthday gift from a friend. The first box was a complete surprise. I was able to try many different products that I would never have purchased on my own. Every month I waited for the parcel to show up at my door and then anxiously opened the box and rummaged through all the goodness. It was the most thoughtful, useful, unique and unusual gift!!!
as low as
$37.95/month
+ Free Shipping
as low as
$57.95/month
+ Free Shipping
back to top